The answer…. not all that much except the fact that I envy at least one part of each of their business.
Zappos.com is an online shoe and clothing retailer, it was acquired by amazon.com last year, valuing the business at around 1.2billion.
I first came across Zappos when reading about its founder, the inimitable Tony Hsieh, in Inc magazine. (Actually the original article can still be found on its website here).
I was instantly struck by the fact that this guy cares about one thing and one thing only (on the surface anyway) and thats customer service. He has made himself act in a certain way so that his employees will look up to him, feel comfortable around him and want to work for and with him.
Zappos wages are lower then the industry average per employee job spec, yet when there is an opening each position could be filled hundreds, if not thousands, of times over. Why is this? Well obviously it's down to the fact that it is an awesome working environment.
Each would be employee undergoes an extensive training program and at anytime during this they can quit and get $2000 as a parting gift! But yet hardly anybody does it, They get below average pay and turn down the offer of a nice little lump sum to work for this e-tailer!
I recommend giving the article a read, but the point of it seems to be, look after your employees and they will look after your customer. (Another great thing about zappos is the autonomy that each employee is given, they can use their own common sense to make a customer happy, be it sending them flowers or whatever)
Quirky.com is possibly the coolest business that I have come across over the past year. They call it social product development, I call it a great way to entice a community to get behind, develop, support and create a buzz about a new product. And I didnt mention that a new product happens every week or so!
Basically this is how it works. You submit your idea for a new product (Costs $100), then the community votes on which idea they think has the most promise, once one is selected the community makes suggestions for modifications to the product etc and finally the product is put up for sale through the website (And I think later on through other stores for the most successful ones) the original inventor of the product gets a cut and as a result can come out with a hefty sum of cash.
I think it's a really unique business, and it's well worth having a look around the website.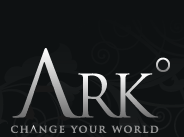 Acts of Random Kindness (Ark) is a not for profit movement (yes, a movement). It sells some pretty nice clothes (Tshirts, poloshirts, underwear) through it's website, with the idea that every time you wear an Ark item of clothing you do at least one random act of kindness for a random member of the public. Some such acts of kindness would be  buying a beer for someone standing at the back of a long que at a music festival, or buying two packets of crisps in a vending machine and leaving one of them there for the next person to come along and find. Basically, its doing something that will brighten up some randomers day.
I think it's a really nice idea, and would see no reason why anyone wouldn't want to get involved in it.
After all, as a former teacher of mine used to say, it's nice to be nice.
Pokerstars
And finally I come to Pokerstars, the worlds largest online poker room. Confused? Well I'm not adding this to my list because I think playing poker online is great, but more so because their customer service agents really are great. Shockingly so! This faceless online poker goliath has made responding to it's customers a definite USP (especially given its stereotypical clientèle)
They now have a reputation for responding to absolutely any question, and this has created quite a buzz among poker forum frequenters,
Here is a random customer service representatives response to a question about global warming.
Sunday, March 7, 2010 6:55 AM
RE: Global Warming

Hello xxxxx,

Thank you for your email.

While there are the 'Global Warming Believers' and the Global Warming
Skeptics' it is my personal belief that whether or not there is a direct
relationship between our activities and the earth warming up, can we really
afford to take the risk? It also makes Economic sense in the long run to be
Green and sustainable.

We have the technology and ability to be completely sustainable, let us just
hope that the laws are put in place to make sure that this happens soon.

Worst comes to the worst at least there will be PokerStars when we are
locked away hiding from the Sun.

Should you need any further assistance we are here 24 hours a day 7 days a
week at your disposal.

Best of luck at the tables and thank you for choosing PokerStars.

Regards,

Teymour
PokerStars Support Team
While not the most hilarious of responses, it does show the effort that these people put into responding to their customers. And with online poker rooms having notoriously poor customer relations, this type of thing will only serve to strengthen pokerstars position.